Wellness Center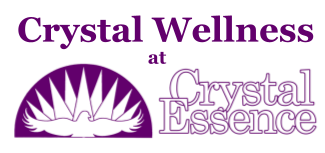 Who are we?
Crystal Wellness Center hosts ongoing zoom classes, special workshops and presenters from around the world. Your healing journey is unique and magical. Our goal is to provide the best resources to support you
What we offer...
Every month we offer a variety of private healing sessions as well as classes and workshops. Perhaps you'd like to schedule time with an Akashic Soul Reader, Master Astrologer, Medical Intuitive, or a skilled & gifted Tarot Reader.
We host special events throughout the year, bringing in inspirational presenters, instructors, and healers from around the globe.
You can find a list of our current practitioners and work shops on our 
Keep an eye on us!
We're adding new classes and special events to our calendar every month.
Check out our calendar and follow us on social media
Peace of Mind
We are pleased to announce that Crystal Wellness Center, upstairs at Crystal Essence, is able to offer private sessions again with safety protocols in place.  We also have HEPA air purifiers!  We are now also offering Zoom Workshops and Classes!